Volkslauf: Win $200 for your school or favorite charity!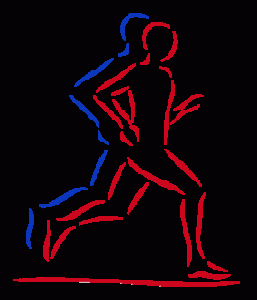 At the Idyllwild 5K race, consider forming a "Volkslauf" team or joining up with one. The Volkslauf option is created with high school XC teams and running clubs in mind.
To win, your team of 5 runners must:
Cross the finish line at the same time
Be wearing matching shirts.
The first Volkslauf team across the finish line wins $100 towards the school or charity of their predesignated choice and a $100 Big 5 Store certificate. The first place all-woman team wins another $100 and another $100 Big 5 certificate.
Please use the printable registration form to enter your team.